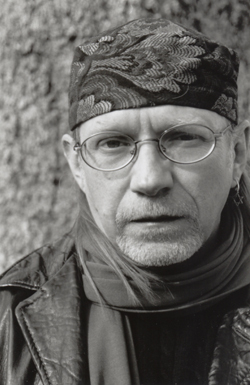 Download this picture in hi resolution.

Download Song Clips:
Be Proud To Be an Indian
My Own Man
Walkin' Down The Highway
Lonesome Train




Video Clip: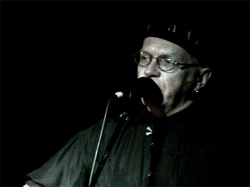 "EARLY IN THE MORNING"
12/14/04 - Nashville, TN

BIO
Kenny Mullins has been playing professionally for over 30 years. He has toured the US, and Europe and has been an independent recording artist since 1978. Since then, he has produced and released numerous original recordings in a variety of formats and styles.
In 1990, Kenny formed A.U.T.E.H (Artists United to End Homelessness) and put together a compilation recording of 22 midcoast bands. With Kenny's song, "It Could've Been Me", as the title track, all the profits and proceeds from affiliated concerts helped raise money for and awareness about the nations homeless.
In 1992, Kenny relocated to Nashville, Tennessee. In the late 90's, Kenny's life spun out of control. A drug and alcohol user since his teens, he now found himself a serious abuser and addict. Over the next decade, Kenny would go through several failed relationships, lose his entire family and dozens of close friends, have pre-cancer surgery twice, be hospitalised for depression, be temporarily homeless, give up street drugs and alcohol while becoming addicted to doctors prescription 'medicine', survive a tornado, injure his hands in a car wreck and watch his once thriving career come to a complete halt … among other things.
During all these troubling times, Kenny never stopped writing and occasionally performed riveting sets of material by himself and many of the great artists of the last century.
In the summer of 1998, Kenny's CD "It Could've Been Me/Fight", was released helping, once again, to raise money for and awareness about the nations homeless.
In 2001, Kenny finally kicked his decades-long drug and alcohol addiction and re-emerged with improved health, a new attitude and a new CD. "Skyline Nashville" is a compelling collection of original songs steeped in country, swing, bluegrass, folk, gospel and Celtic styles. Someone said it was "like Willie Nelson meets Leonard Cohen, Emmylou Harris and The Chieftains at Earl Scruggs house"
Today, Kenny has returned, once again, to his art and has re-embraced his role as an activist with his most recent CD, "Sister Oh Sister" and performances and CD sales that support, among others, Tennesseans for Alternatives to the Death Penalty, The Nashville Rescue Mission, Alive Hospice, Earthmatters, Amnesty International, and various organizations that work with victims of domestic violence, and support women and native peoples' rights.
Among the gifted artists Kenny has supported are the following:

Vassar Clements
Dave Alvin
Patti Smith
Iggy Pop
Gatemouth Brown
The Wailers
Dr. Ralph Stanley
The Texas Playboys
Vince Gill
John Doe
Jim Lauderdale
Ola Belle Reed
Wayne Kramer
Homesick James
Arthur Alexander
Maureen Tucker
Steve Earle
Gillian Welch
Willie Nelson
Jesse Colin Young
Mike Seeger
Tony Rice
Merle Travis
Ralph McTell
Leo Kottke
Tammy Wynette
George Jones
Martin Carthy
Steeleye Span
John Martin
Linda Ronstadt
Dickey Betts
Asleep At The Wheel
Johnny Paycheck
Dion
The McGarrigles
Wayne Kramer
Homesick James
Lazy Lester
The Itals
Arlo Guthrie
Joe Ely
Lowell George
NRBQ
Bill Monroe
Jackson Browne
Doc Watson
Jim & Jesse
Ramblin Jack Elliot
Jimmy Buffet
Earl Scruggs Review
New Grass Revival
Gram Parsons
Memorial Concert
David Bromberg
Bobby Bare
Chuck Berry
and more!